Governing Body
Ransford Stanley - School Governor
I joined Launcelot Primary School as a Co-opted School Governor in March 2019. My role is to contribute in providing strategic leadership and accountability. To observe and evaluate the progress the school is making and act as a source of support and challenge to the headteacher, for the benefit of all stakeholders at Launcelot.
My desire to serve as a School Governor emanates from my deep interest in education and the ties I have in this borough, having lived and studied here for many years. My connection to the borough gives me an advantage in being able to come alongside parents and pupils at Launcelot Primary School, which adds to why I am passionate about dedicating myself to helping the school redouble its efforts and successes. Moreover, my passion for education stems from my upbringing, as I was always encouraged to work hard in school because it would open various opportunities in later life. So, my interest in education has helped me to secure various roles within the Higher Education sector. For instance, I am an Associate Fellow of the Higher Education Academy, demonstrating my ability and commitment to teaching and learning. It is my strong desire to see continuous improvement in the life chances of pupils at Launcelot Primary School and to celebrate the accomplishments of the school in the coming years.
Rebecca Scott - School Governor
I was co-opted as a governor at Launcelot in 2017. I work for the education charity Teach First, which has given me the opportunity to positively shape the lives of young people, and I am always looking for further opportunities to have impact in educating our young people and improving social mobility. Living locally in Hither Green, I have a vested interest in and want to have a positive impact on the local area and community.
I care about people, their personal development, and the attitudes, skills, processes and resources that underpin development. In my career I have always put the people first, focussing on building relationships and managing performance and development. In my current role, I am passionate about designing learning and development opportunities for both young people and teachers, and using links with business to best fulfil school need. I enjoy taking on challenging projects, identifying need, developing and implementing processes, and seeing real impact. I hope to put these skills to good use as part of the governing board and I also hope to learn loads about the young people, the school and the community.
Sermica Dickson - School Governor
I have been a Local Authority Governor for Launcelot School since 2018. I have 8 years of experience working within Children's Education in Lewisham, which has provided me with the insight to the complex challenges and needs faced by children, young people and their families.
I am passionate and looking forward to making a real difference to the development of children, young people, the school and the local community.
Eyvonne Browne - Chair Of Governors
I joined Launcelot as a co-opted governor in September 2016 and was elected as Chair of Governors in September 2017, for a one year term and re-elected in September 2018.
I am passionate about improving the life chances and outcomes of all children and young people in Lewisham through working in partnership with school staff & parents to support the drive to raise standards. I am community focussed resulting in over ten years' volunteering experience in various 'critical friend' governor roles in Lewisham. I am also volunteer with Lewisham Youth Offending Service and following completion of the Mayor of Lewisham training course, I was successfully accredited as a Community Leader for Lewisham in 2015.
I live and work in the borough which equips me with real-life knowledge, and an understanding of some of the challenges that children, young people, families and citizens face within the borough. In my professional career, I have worked in the field of 'education' since 1998 and during this time I have held various roles that have required me to strive to improve outcomes for children and young people. I bring a wealth of experience, confidence and understanding, to support the children and young people in Launcelot school to achieve their full potential, to develop resilience and become rounded citizens. One of my key strengths are on asking thought-provoking questions that add value to improving the delivery of all services provided for children and young people.
Victoria Shaskan - Parent Governor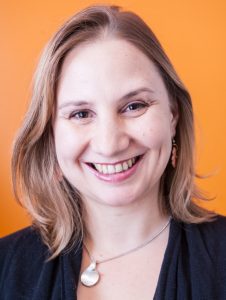 I joined Launcelot as a parent in 2017 and became a parent governor in 2018. As a parent at the school, I am passionate about helping the school create a culture and learning environment in which children can flourish and where parents feel that they are partners in their children's learning. I am Executive Director of Lewisham Youth Theatre, a local youth arts charity, and have a strong belief in the importance of social, emotional and creative development for children. I also able to bring to the Board of Governors professional skills in financial management and strategic planning. I'm excited to be working with fellow governors, school leadership and the whole Launcelot community to drive forward the schools' vision to inspire a passion for learning for all students.
Sharifah Malai Abdullah - Parent Governor
So I joined as a parent governor in 2019.
My children started in Launcelot Primary School in 2018. It became apparent how attentive and supportive the school is as a whole. The way Launcelot engage with families and build relationships is remarkable. I wanted to be part of that culture, as well as add to their inclusive, holistic approach.
I am currently an SEN teaching assistant in a Lewisham primary school. Before that I worked at an autism charity where I helped developed interventions and then became a student researcher at King's College London specialising in Developmental Disorders and Language.
I am passionate about inclusion in education, in disability access, and equality across the board. I hope to use this passion, my knowledge and experiences, in supporting Launcelot as an inclusive school that empowers their pupils in preparation for their futures.
Edna Johnson - School Governor
I joined Launcelot Primary School as a Co-Opted Governor in March 2020.
I have a keen interest in education and I have worked in the professional services of HE sector for the last 10 years.
Furthermore I have lived in the borough for the last 30 years and wish to make a positive contribution in the community.
I wish to help the governing body equip Launcelot Primary school and its pupils with tools to reach their full potential.
Debbie Mowle - Staff Governor
Hello, I am Deb Mowle. I am a staff governor, having been a TA at Launcelot Primary School since 2008. Before this I worked in market research and as a computer programmer.
My daughter spent 9 years at Launcelot, so I have experienced it both as a staff member and a parent. My daughter loved being here and left the school with the confidence and skills necessary to make her transition to secondary school easy. Her experience at the school was what prompted me to seek employment here and then volunteer as a staff governor.
I have lived in Downham since 2003 and have a strong loyalty to both the school and the local community. My passion for education is what makes me want to spend my time helping the governing body move the school forward on its progression and I see a bright future for the children of Launcelot.
Max Osbaldeston - Head Teacher
I have been headteacher in Lewisham since 2007 and during this time have also supported another school as executive head. I joined Launcelot as headteacher in September 2015.
I am passionate about improving children's life chances through a quality education built on excellent and memorable experiences, supported through positive relationships which allow children to grow into confident and independent citizens.
I love working in Lewisham and want all Lewisham children to achieve the very best. To this end, at Launcelot we are working on raising standards across the board by developing our strong staff team, building on the excellent relationships we have with children, families and the community and through sharing best practice with our local schools.
My role as a governor is to ensure that all governors have enough information about the school to support us in achieving our aims and, where necessary, to provide challenge. I ensure that governors receive full reports from myself and other school leaders around standards, finance, health and safety and so on. Governors also visit the school regularly to monitor the impact of our actions, for example through observing interventions, meeting with relevant staff or talking to children.
LAUNCELOT SCHOOL Updated September 2019
GOVERNING BODY STRUCTURE
Reconstituted 1 / 09 / 2016
Governor places 12
Headteacher 1
Staff 1
Appointed by the London Borough of Lewisham 1
Elected parents of pupils attending the school 2
Co-opted 7
CHAIR OF GOVERNORS Ms E Browne
The Launcelot Governing Body meets six times a year and is concerned with overseeing the strategic direction of the school, ensuring good financial management and shaping the vision and values of the school.
The governing body operates two committees; Standards and Curriculum (Chair: Rebecca Scott) and Resources Committee (Chair Chris Ashley).
Pupil Discipline Committee / Staff Discipline Committee / Staff Discipline Appeal Committee / Pay Appeal Committee / Complaints Committee
These committees meet as and when required, with a minimum of three eligible governors to be drawn from a pool of all members of the Governing Body in alphabetical rotation, subject to availability and lack of conflicts of interest and having regard to the need for the Committee to be balanced in terms of gender and ethnicity as far as possible.
Governors' details (for each governor who has served at any point over the past 12 months)
Name
APPOINTED BY
DATE OF APPOINTMENT
TERM OF OFFICE (No. OF YEARS & END DATE
DATE RESIGNED
RESPONSIBILITY
Mr C Ashley
GB
22/09/2016
4 years until 22/09/2020
22/09/2020

Chair of Resources Committee

Vice Chair
Ms E Browne
GB
09/03/2017
4 years until 09/03/2021
N/A
Chair of Governors
Ms S Dickson
GB
12/07/2018
4 years until 11/07/2022
N/A
Safeguarding Link Governor
Ms J Doel
Staff
06/12/2017
4 years until 06/12/2021
31/08/2020
Ms N Gayle
Parent
09/10/2017
4 years until 09/10/2020
19/08/2019
Ms S Gobern
GB
22/09/2016
4 years until 22/09/2020
11/07/2019
Ms D Mowle
GB
08/03/2018
4 years until 07/03/2022
N/A
Ms M Osbaldeston
N/A
01/09/2015
N/A
N/A
Headteacher
Mr M Richardson
GB
12/03/2015
4 years until 12/03/2019
12/03/2019
Ms R Scott
GB
09/03/2017
4 years until 09/03/2021
N/A
Chair of Standards and Curriculum Committee
Ms V Shakan
Parent
09/03/2018
4 years until 08/03/2022
N/A
Safeguarding Link Governor
Mr R Stanley
GB
21/03/2019
4 years until 20/03/2023
N/A

Ms S Malai Abdullah

Parent
20/01/2020

4 years until 19/01/2024

N/A
Ms E Johnson
GB
25/02/2020

4 years until 24/02/2024

N/A
LAUNCELOT SCHOOL GOVERNING BODY
GOVERNORS' ATTENDANCE AT MEETINGS 2018 / 2018
First

Surname

Appointment

FGB Attendance

Resources

Attendance

S&C Attendance

Christopher

Ashley

Co-opted

2/4

3/3

2/3

Eyvonne

Browne

Co-opted

4/4

2/3

3/3

Sermica

Dickson

LA

2/4

1/1

2/2

Jenny

Doel

Staff

3/4

N/A

3/3

Sabastian

Dyer

Co-opted

2/2

N/A

1/1

Naomi

Gayle

Parent

2/4

N/A

2/3

Simone

Gobern

Co-opted

1/4

2/3

N/A

Debbie

Mowle

Co-opted

2/4


3/3

N/A

Maxine

Osbaldeston

Headteacher

4/4

3/3

3/3

Rebecca

Scott

Co-opted

2/4

N/A

3/3

Victoria

Shaskan

Parent

3/4

N/A

1/3

Ransford

Stanley

Co-opted

2/2

1/1

1/1

Mark

Richardson

Co-opted

2/2

1/1

N/A
GOVERNORS' ATTENDANCE AT MEETINGS 2017 / 2018
| | | | |
| --- | --- | --- | --- |
| | Governing Body | Resources Committee | Standards and Curriculum Committee |
| Mr C Ashley | 2 of 4 | 3 of 3 | 3 of 3 |
| Ms E Browne | 4 of 4 | N/A | 3 of 3 |
| Ms S Dickson | 1 of 1 | N/A | N/A |
| Ms J Doel | 1 of 4 | N/A | 2 of 3 |
| Ms N Gayle | 3 of 4 | N/A | 1 of 3 |
| Ms S Gobern | 3 of 4 | 3 of 3 | 3 of 3 |
| Ms D Mowle | 3 of 4 | 2 of 3 | N/A |
| Ms M Osbaldeston | 4 of 4 | 3 of 3 | 3 of 3 |
| Mr M Richardson | 2 of 4 | 3 of 3 | N/A |
| Ms R Scott | 2 of 4 | N/A | 3 of 3 |
| Ms V Shaskan | 1 of 1 | 1 of 1 | 1 of 1 |
LAUNCELOT SCHOOL GOVERNING BODY – GOVERNORS' ATTENDANCE AT MEETINGS 2016 / 2017
| | | | | |
| --- | --- | --- | --- | --- |
| Governing Body | 22 September 2016 | 8 December 2016 | 9 March 2017 | 6 July 2017 |
| Mr Q Ahmed | Y | N | N | N |
| Mr C Ashley | Y | Y | Y | Y |
| Ms E Browne | Not appointed yet | Not appointed yet | Y | Y |
| Ms J Doel | Y | Y | Y | Y |
| Ms N Gayle | Y | Y | N | Y |
| Ms S Gobern | N | Y | Y | Y |
| Mr L Hilton | Y | N | Y | Resigned |
| Mr G Kwasniewski | Y | Y | Y | Y |
| Ms D Mowle | Y | Y | Y | Y |
| Ms M Osbaldeston | Y | Y | Y | Y |
| Mr M Richardson | Y | Y | N | Y |
| Ms R Scott | Not appointed yet | Not appointed yet | Y | Y |
| | | | |
| --- | --- | --- | --- |
| Standards & Curriculum Committee | 20 October 2016 | 19 January 2017 | 8 June 2017 |
| Mr Q Ahmed | Y | N | N |
| Mr C Ashley | Y | Y | Y |
| Ms E Browne | Not appointed | Y | Y |
| Ms J Doel | Y | Y | Y |
| Ms N Gayle | N | Y | Y |
| Mr L Hilton | Y | N | N |
| Ms M Osbaldeston | Y | Y | Y |
| Resources Committee | 17 November 2016 | 2 February 2017 | 20 April 2017 |
| Mr C Ashley | Y | Y | Y |
| Ms E Browne | Not appointed | N | Y |
| Ms S Gobern | Y | N | N |
| Mr G Kwasniewski | Y | Y | Y |
| Ms D Mowle | Y | Y | Y |
| Ms M Osbaldeston | Y | Y | Y |
| Mr M Richardson | Y | Y | Y |